Product Description
Our Roller Chain Coupling details:
Size: 3012, 4012, 4014, 4016, 5014, 5016, 5018, 6018, 6571, 6571, 8018, 8571, 8571, 10018, 10571, 12018, 12571
Our Roller Chain Coupling Specification:
1. Material: C45 steel, Alloy steel, Aluminum, Rubber and plastic etc.
2. OEM and ODM are available
3. High efficient in transmission
4. Finishing: Painted.
5. High quality with competitive price
6. Different models suitable for your different demands
7. Stock for different bore size on both sides available.
8. Application in wide range of environment.
9. Quick and easy mounting and disassembly.
10. Resistant to oil and electrical insulation.
11. Identical clockwise and anticlockwise rotational characteristics.
12. Small dimension, low weight, high transmitted torque.
13. It has good performance on compensating the misalignment.
Chain Coupling Application:
Chain couplings are offered in the industry's largest variety of stock bore/keyway combinations. These couplings require no lubrication and provide highly reliable service for light, medium, and heavy duty electrical motor and internal combustion power transmission applications. Applications include power transmission to industrial equipment such as pumps, gear boxes, compressors, blowers, mixers, and conveyors.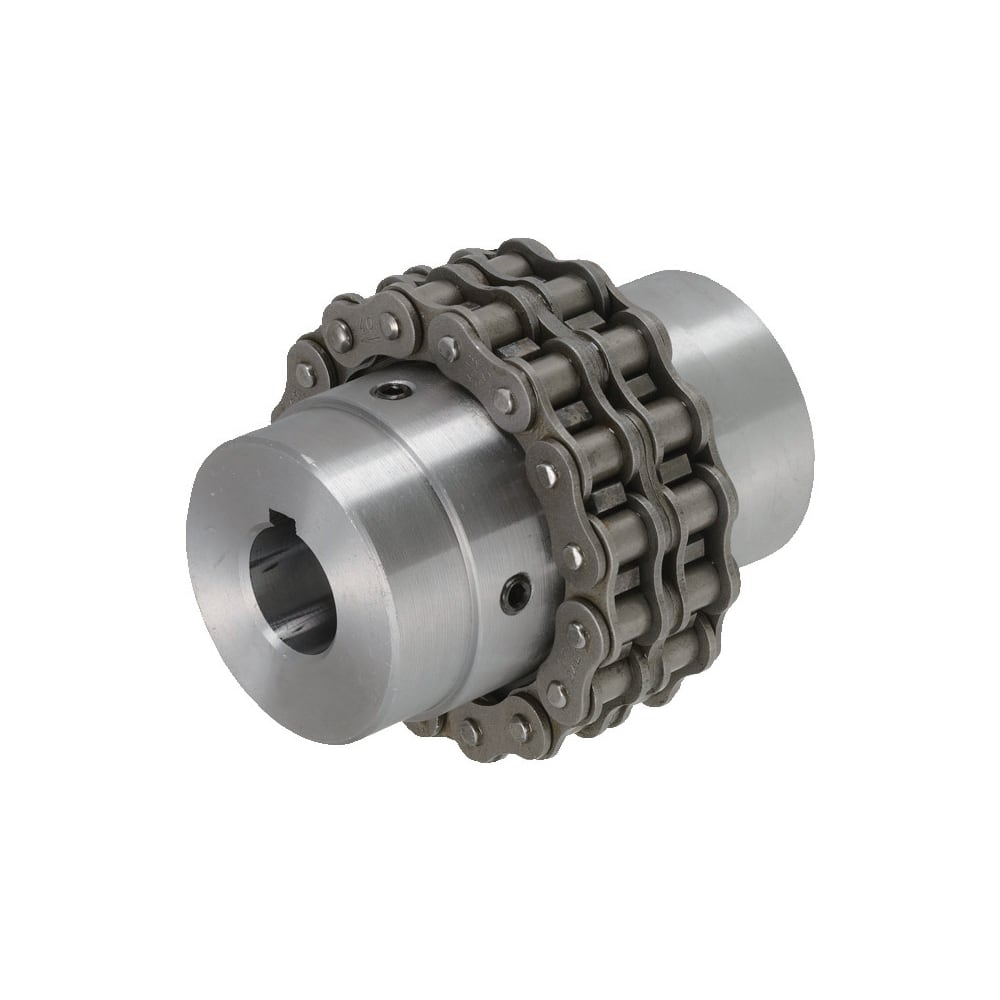 Finding Reputable Suppliers or Manufacturers of Roller Chain Couplings
When looking for reputable suppliers or manufacturers of roller chain couplings for your specific power transmission needs, consider the following options:
Industrial Trade Shows: Attend industrial trade shows and exhibitions related to power transmission and machinery. These events often feature leading manufacturers and suppliers showcasing their products.
Online Directories: Utilize online directories and platforms that list suppliers and manufacturers of industrial equipment. Look for well-established companies with positive customer reviews and ratings.
Industry Associations: Contact industry associations related to power transmission or mechanical engineering. They can provide recommendations for reliable coupling manufacturers and suppliers.
Referrals and Recommendations: Ask for referrals and recommendations from colleagues, industry experts, or other businesses using similar equipment. Word-of-mouth recommendations can help you find trusted suppliers.
Supplier Websites: Visit the websites of potential suppliers to learn more about their product offerings, certifications, and customer support services.
Customer Support: Look for manufacturers or suppliers with excellent customer support to assist with technical inquiries, product selection, and after-sales service.
Customization: If you have unique requirements, consider working with a manufacturer that offers customization options to tailor the coupling to your specific needs.
By researching and comparing different suppliers, you can find a reputable and reliable source for roller chain couplings that meets your power transmission needs.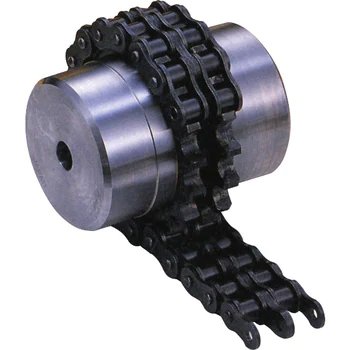 Maintenance Requirements for Roller Chain Couplings
To ensure the optimal performance and longevity of roller chain couplings, regular maintenance is essential. Here are some key maintenance requirements:
Lubrication: Regularly lubricate the roller chain and sprockets to reduce friction and wear. Use the appropriate lubricant recommended by the coupling manufacturer.
Inspections: Periodically inspect the coupling for signs of wear, misalignment, or damage. Look for elongation or wear of the roller chain, damaged sprocket teeth, or any signs of excessive vibration.
Tightening: Check and ensure that all fasteners, such as bolts and set screws, are properly tightened to the manufacturer's recommended torque specifications.
Alignment: Maintain proper alignment between the driving and driven shafts to prevent undue stress on the coupling components.
Cleanliness: Keep the coupling and surrounding area clean and free from debris or contaminants that could interfere with its operation.
Temperature: Avoid operating the coupling beyond its recommended temperature limits, as excessive heat can lead to premature failure.
Replacement: Replace any worn or damaged components promptly to prevent further damage to the coupling or connected equipment.
Regular maintenance not only ensures the coupling's optimal performance but also helps identify potential issues early, allowing for timely repairs or replacements. It is crucial to follow the manufacturer's maintenance guidelines and schedule to ensure the coupling's reliability and prevent unexpected failures that could disrupt operations and lead to costly downtime.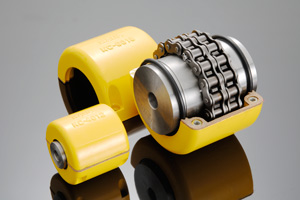 How to Select the Right Roller Chain Coupling for Specific Machinery or Equipment?
Selecting the right roller chain coupling for specific machinery or equipment involves considering several important factors. Here's a step-by-step guide:
Torque Requirements: Determine the torque that the coupling needs to transmit between the driving and driven shafts. This will help you choose a coupling with the appropriate torque capacity for your application.
Speed: Consider the operating speed of the machinery. Higher speeds may require special high-speed roller chain couplings designed to handle the centrifugal forces.
Misalignment: Evaluate the degree of misalignment between the shafts. Different roller chain couplings have varying misalignment capabilities, so choose one that can accommodate the misalignment in your application.
Space Constraints: Measure the available space for the coupling. Some roller chain couplings are compact and may be suitable for applications with limited space.
Environmental Conditions: Take into account the operating environment, including temperature, humidity, and exposure to contaminants. Choose a coupling material and finish that can withstand the environmental conditions.
Load Characteristics: Assess the nature of the loads and any shock or vibration present in the system. For heavy-duty or shock-loaded applications, consider using heavy-duty roller chain couplings.
Alignment Maintenance: Evaluate the ease of alignment maintenance. Some couplings may require more frequent checks and adjustments to maintain proper alignment.
Backlash: Determine the level of backlash permissible in the application. Certain couplings may introduce minimal backlash, which is critical in precision systems.
Cost: Consider the overall cost, including the initial purchase price and long-term maintenance expenses. Opt for a roller chain coupling that provides the best value for your specific needs.
By carefully considering these factors, engineers and designers can identify the most suitable roller chain coupling that ensures reliable and efficient power transmission for their machinery or equipment.



editor by CX 2023-09-13