Product Description
Product Description
Product Parameters
Standard
GB, ISO, ANSI, DIN
Type
Standard A and standard B precision roller chain, conveyor chain;
special chain with accessories, welding chain, leaf chain and sprocket
ANSI chain No.
40,50,60,80,100,120,140,160,180,200,240;
C40,C50,C60,C80,C100,C120,C140,C160;
DIN/ISO chain No.
08A,10A,12A,16A,20A,24A,28A,32A,36A,40A,48A;
C08A,C10A,C12A,C16A,C20A,C24A,C28A,C32A;
Application
Food processing, pharmaceutical and chemical industries, electronics, machinery;
household appliances, automotive manufacturing, metallurgy, sewage treatment
Series
A series,B series
More Products
Advantage
Certifications
DETAILS ABOUT CZPT CHAIN 
Exhibition
Workshop
Application
Packaging Details
Shipping
FAQ      
1. Are you a manufacturer or trade Company?
We are a factory founded in 1997 with a trade team for international service.
2. What terms of payment do you usually use?
T/T 30% deposit and 70% against document, Western Union, L/C at sight
3. What is your lead time for your goods?
Normally 35 days after confirmed order. 30 days could be available in the low season for some items (during May to July), and 45 days during the new year and hot season ( Jan to March).
4. Samples
For customers who need sample confirmation before ordering, please bear in mind that the following policy will be adopted:
1) All samples are free of charge with a maximum value not exceeding USD 100.
2) The courier cost for the first-time sample sending will be charged by the consignee. We will send the samples with freight to be collected. So please inform your account with FedEx, UPS, DHL, or TNT so that we can proceed promptly.
3) The first-time courier cost will be totally deducted from the contract value of the trial cooperation.
4) OEM/ODM are both available.
| | |
| --- | --- |
| Usage: | Transmission Chain, Drag Chain, Conveyor Chain, Dedicated Special Chain |
| Material: | Stainless steel |
| Surface Treatment: | Polishing |
| Feature: | Heat Resistant |
| Chain Size: | 1/2"*11/128" |
| Structure: | Roller Chain |
Samples:

US$ 1/Meter

1 Meter(Min.Order)

|
Request Sample
Customization:

Available

|

Customized Request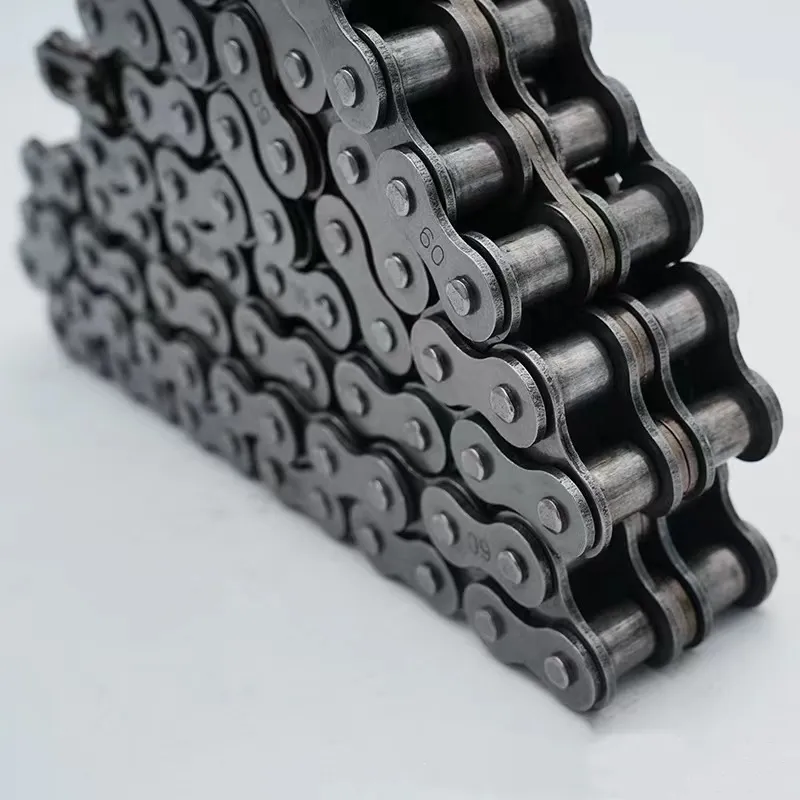 How do roller chains handle variable speed applications?
Roller chains are well-suited for variable speed applications due to their inherent design characteristics. Here's a detailed answer to the question:
1. Speed Range: Roller chains can accommodate a wide range of speeds, making them suitable for variable speed applications. The speed of the driven sprocket can be adjusted, and the chain will adapt to the changing speed requirements.
2. Smooth Power Transmission: Roller chains provide smooth and consistent power transmission even at varying speeds. The engagement between the chain and the sprockets remains constant, ensuring reliable power transfer without slippage or loss of efficiency.
3. Tension Adjustment: In variable speed applications, the tension of the roller chain may need to be adjusted to maintain optimal performance. Proper tension ensures proper engagement with the sprockets and prevents excessive wear or elongation of the chain.
4. Lubrication: Adequate lubrication is crucial for roller chains in variable speed applications. Lubrication helps reduce friction, wear, and heat generation, ensuring smooth operation and extending the chain's lifespan. Depending on the speed range and operating conditions, the appropriate lubrication method and frequency should be determined.
5. Chain Selection: Selecting the right type and size of roller chain is important for variable speed applications. Different chain designs and materials may have specific speed limitations or performance characteristics. Consulting the manufacturer's specifications and recommendations can help ensure the chain's compatibility with the required speed range.
6. System Design Considerations: When designing variable speed applications with roller chains, factors such as sprocket sizes, drive ratios, and load requirements should be carefully considered. Proper sizing and alignment of the sprockets, as well as selecting the appropriate chain pitch, can contribute to the smooth operation and longevity of the system.
It's important to note that proper maintenance, including regular inspection, lubrication, and tension adjustment, is essential for roller chains in variable speed applications. Monitoring the chain's condition and addressing any signs of wear or damage promptly will help ensure safe and reliable operation.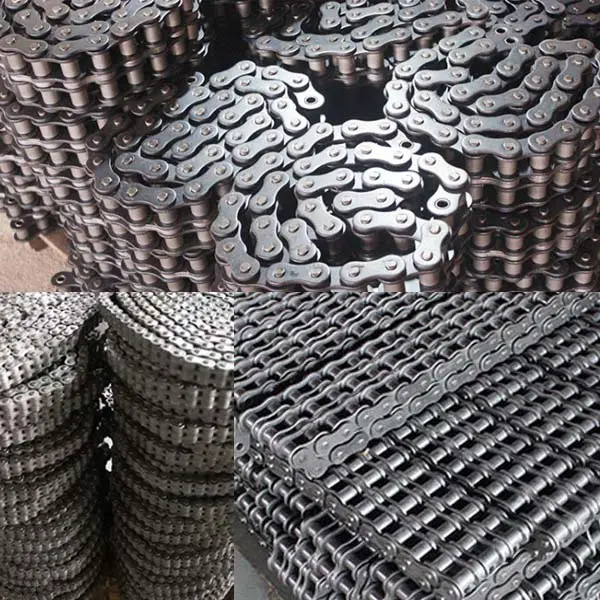 How do roller chains handle reverse motion?
Roller chains are capable of handling reverse motion in applications where the direction of movement needs to be reversed. Here's a detailed answer to the question:
1. Bi-Directional Operation: Roller chains are designed to operate in both forward and reverse directions. The chain links and rollers are constructed to engage with the sprockets in either direction, allowing the chain to smoothly transfer power and motion.
2. Engagement with Sprockets: When the roller chain is in reverse motion, the rollers on the chain engage with the sprocket teeth in the opposite direction compared to forward motion. The engagement between the chain and the sprockets ensures a secure and reliable power transmission, allowing the chain to efficiently transfer motion in reverse.
3. Lubrication and Maintenance: Proper lubrication is essential for the smooth operation of roller chains, including during reverse motion. Adequate lubrication reduces friction and wear, ensuring the chain's longevity and performance. Regular maintenance, including lubrication and inspection, helps identify any issues that may affect the chain's ability to handle reverse motion and allows for timely corrective actions.
4. Proper Tensioning: Maintaining proper tension in the roller chain is crucial for its performance in both forward and reverse motion. Adequate tension ensures the chain remains engaged with the sprockets and prevents slippage or disengagement during reverse operation. Proper tensioning can be achieved through tensioning devices or adjustable mounting arrangements.
5. Load Capacity: Roller chains are designed to handle various loads, including reverse motion. However, it's important to consider the specific application requirements and select a roller chain with the appropriate load capacity and strength to withstand the forces experienced during reverse operation.
6. Alignment and Installation: Proper alignment of the roller chain and the sprockets is essential for reliable performance in both forward and reverse motion. Ensuring correct installation, including proper alignment and tensioning, helps maintain the chain's engagement with the sprockets and ensures smooth operation in reverse.
It's worth noting that the specific application requirements, such as speed, load, environmental conditions, and the type of roller chain, should be considered when determining the suitability of roller chains for reverse motion. Consulting the manufacturer's guidelines and recommendations is important to ensure proper selection, installation, and maintenance of roller chains in applications involving reverse operation.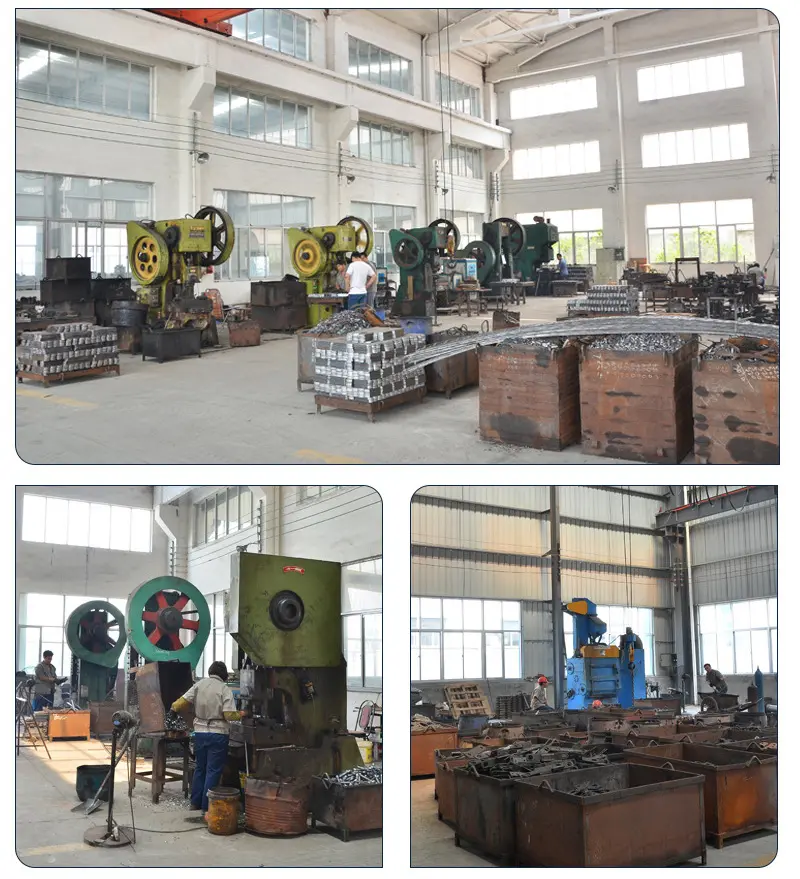 What are the advantages of using a roller chain in machinery?
A roller chain offers several advantages when used in machinery. Here's a detailed answer to the question:
1. High Load Capacity: Roller chains are designed to handle high loads and transmit power efficiently. They are capable of carrying heavy loads and withstanding high torque, making them suitable for applications that require reliable power transmission.
2. Wide Speed Range: Roller chains can operate at a wide range of speeds, from low to high. They are capable of handling both slow-speed and high-speed applications, providing flexibility in machinery design and operation.
3. Durability and Longevity: Roller chains are known for their durability and long service life. They are constructed using high-quality materials and undergo precise manufacturing processes, resulting in chains that can withstand heavy use, harsh environments, and repetitive motions without premature failure.
4. Easy Installation and Maintenance: Roller chains are relatively easy to install and maintain. They have a simple design and can be quickly assembled onto sprockets. Routine maintenance involves lubrication, periodic inspections, and occasional tension adjustments, which are straightforward tasks.
5. Versatility: Roller chains are versatile and can be used in a wide range of machinery and equipment. They find applications in various industries, including automotive, agriculture, manufacturing, construction, and more. They can be customized to meet specific requirements by selecting the appropriate type, size, and configuration.
6. Efficient Power Transmission: Roller chains provide efficient power transmission between the driving and driven components. The rolling action of the chain on the sprockets reduces friction and energy losses, resulting in higher mechanical efficiency compared to other types of power transmission methods.
7. Compact Design: Roller chains have a compact design, which allows for efficient power transmission in tight spaces. They occupy less space compared to other types of power transmission systems, making them suitable for machinery with space constraints.
8. Cost-Effective Solution: Roller chains are a cost-effective solution for power transmission in machinery. They are relatively inexpensive compared to alternative power transmission methods and offer a high level of reliability and longevity, resulting in lower maintenance and replacement costs over time.
Overall, the advantages of using roller chains in machinery include their high load capacity, wide speed range, durability, ease of installation and maintenance, versatility, efficient power transmission, compact design, and cost-effectiveness. These factors make roller chains a popular choice for many machinery applications.



editor by CX 2023-08-03