Product Description
Item
Standard Transmission Roller Chains
Model
Series A, Series B, Heavy Duty
Row
Simplex/Duplex/Triplex
Application
Machinery Parts
Surface Teatment
Self-color/Sand-blasted/Shot-peening
Brand
OEM
Package
Poly bag, then box, finally poly-wooden case
Port
Any sea port or airport in China
A Series
03C,04C-1,06C-1,085-1,08A-1,10A-1,12A-1,16A-1,20A-1,24A-1,28A-1,32A-1,36A-1,40A-1,48A-1. 15,25-1,35-1,41-1,40-1,50-1,60-1,80-1,100-1,120-1,140-1,160-1,180-1,200-1,240-1.
04C-2,06C-2,085-2,08A-2,10A-2,12A-2,16A-2,20A-2,24A-2,28A-2,32A-2,36A-2,40A-2,48A-2. 15,25-2,35-2,41-2,40-2,50-2,60-2,80-2,100-2,120-2,140-2,160-2,180-2,200-2,240-2.
04C-3,06C-3,085-3,08A-3,10A-3,12A-3,16A-3,20A-3,24A-3,28A-3,32A-3,36A-3,40A-3,48A-3. 15,25-3,35-3,41-3,40-3,50-3,60-3,80-3,100-3,120-3,140-3,160-3,180-3,200-3,240-3.
B Series
05B-1,06B-1,08B-1,10B-1,12B-1,16B-1,20B-1,24B-1,28B-1,32B-1,40B-1,48B-1,56B-1,64B-1,72B-1.
05B-2,06B-2,08B-2,10B-2,12B-2,16B-2,20B-2,24B-2,28B-2,32B-2,40B-2,48B-2,56B-2,64B-2,72B-2.
05B-3,06B-3,08B-3,10B-3,12B-3,16B-3,20B-3,24B-3,28B-3,32B-3,40B-3,48B-3,56B-3,64B-3,72B-3.
Heavy Duty Type
35H-1,40H-1,50H-1,60H-1,80H-1,100H-1,120H-1,140H-1,160H-1,180H-1,200H-1,240H-1.
35H-2,40H-2,50H-2,60H-2,80H-2,100H-2,120H-2,140H-2,160H-2,180H-2,200H-2,240H-2.
35H-3,40H-3,50H-3,60H-3,80H-3,100H-3,120H-3,140H-3,160H-3,180H-3,200H-3,240H-3.
| | |
| --- | --- |
| Standard or Nonstandard: | Standard/Nonstandard |
| Application: | Textile Machinery, Garment Machinery, Conveyer Equipment, Packaging Machinery, Motorcycle, Food Machinery, Marine, Mining Equipment, Agricultural Machinery, Car |
| Surface Treatment: | Polishing |
| Structure: | Roller Chain |
| Material: | Carbon Steel/Stainless Steel |
| Type: | Short Pitch Chain |
Samples:

US$ 5/Several links of standard chain

1 Several links of standard chain(Min.Order)

|
Request Sample
Customization:

Available

|

Customized Request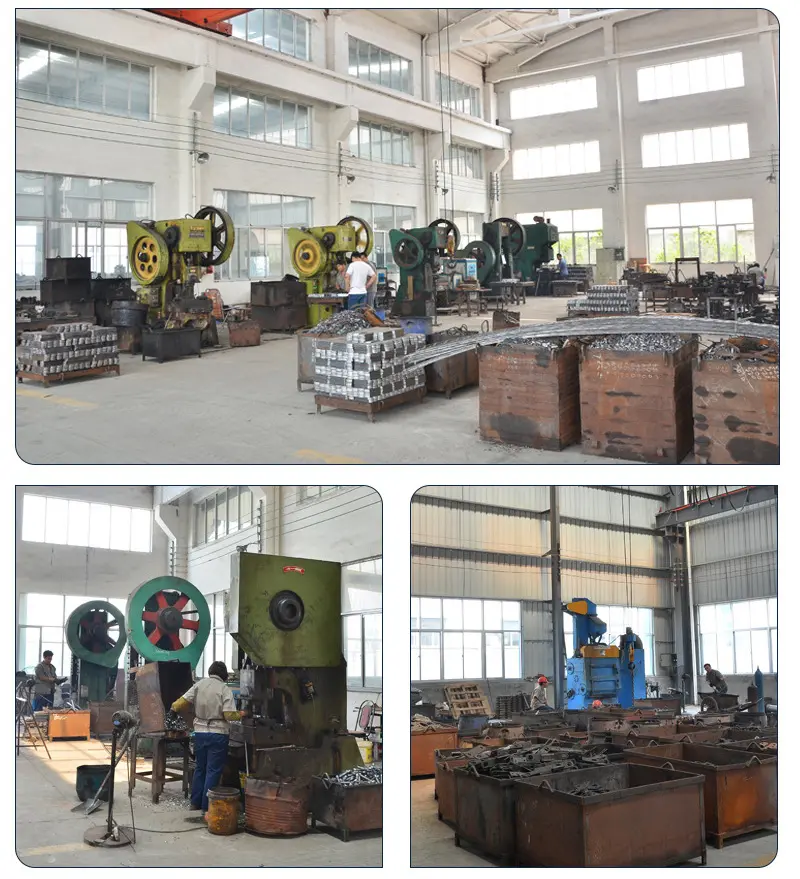 What are the factors to consider when selecting a roller chain for an application?
Choosing the right roller chain for an application involves considering several important factors. Here's a detailed answer to the question:
1. Load Capacity: The load capacity of the roller chain should match or exceed the maximum anticipated load in the application. Consider the weight and type of the load, as well as any shock loads or dynamic forces that may be present.
2. Speed and RPM: Determine the required speed and RPM (revolutions per minute) of the roller chain. High-speed applications may require special high-speed chains with improved heat dissipation and reduced centrifugal forces.
3. Environment: Assess the operating environment of the application. Consider factors such as temperature, humidity, dust, dirt, chemicals, and exposure to corrosive substances. Choose a roller chain with appropriate corrosion resistance, sealing, lubrication, or protective coatings based on the specific environmental conditions.
4. Length and Pitch: Determine the required length and pitch of the roller chain based on the distance between the sprockets and the desired positioning of the driven and driving components.
5. Maintenance Requirements: Consider the desired maintenance level for the application. Some roller chains may require regular lubrication, while others offer maintenance-free or self-lubricating options. Assess the availability of maintenance resources and the impact of downtime on the overall operation.
6. Compatibility: Ensure compatibility between the roller chain and the sprockets used in the application. The roller chain and sprockets should have matching pitch, tooth profile, and number of teeth to ensure proper engagement and smooth operation.
7. Certification and Standards: In certain industries, compliance with specific certifications or standards may be required. Consider whether the roller chain meets industry-specific requirements such as ISO, ANSI, or industry-specific regulations.
8. Cost and Availability: Evaluate the cost and availability of the roller chain, including factors such as initial purchase price, long-term maintenance costs, and the availability of spare parts or replacement chains.
By carefully considering these factors and consulting with experts or manufacturers, you can select the most suitable roller chain for your specific application, ensuring reliable and efficient power transmission.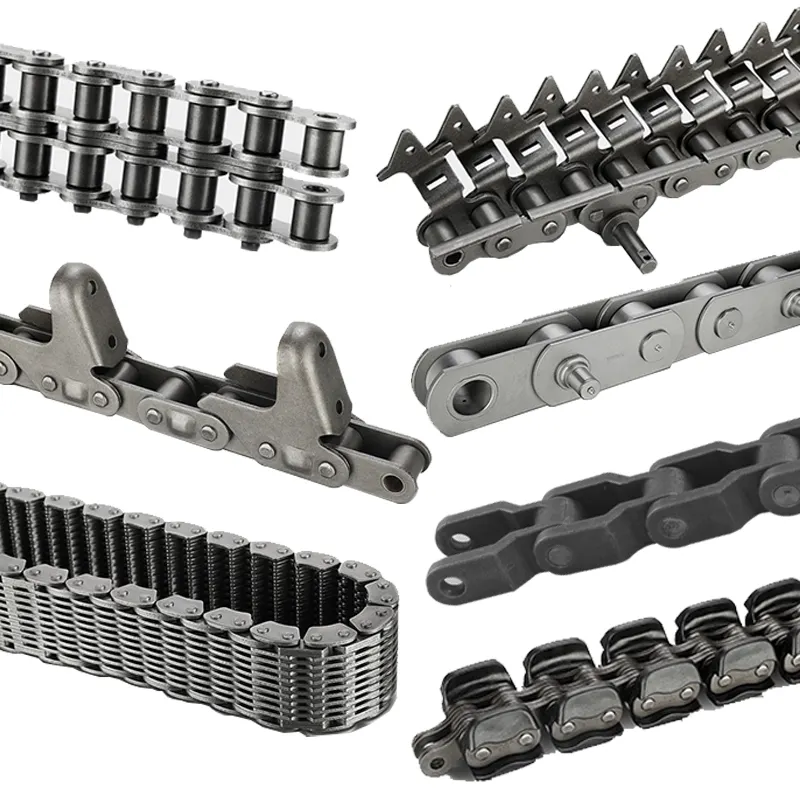 Can roller chains be used for power transmission in pumps and compressors?
Yes, roller chains can be used for power transmission in pumps and compressors. Here's a detailed answer to the question:
1. Power Transmission: Roller chains are widely used in various industries for transmitting power between rotating components. In pumps and compressors, roller chains can efficiently transfer power from the motor to the impeller or compressor wheel, enabling the pumping or compression action.
2. Versatility: Roller chains are available in different sizes, pitches, and configurations, making them suitable for various power transmission requirements. They can accommodate a wide range of power levels and speeds, allowing pumps and compressors to operate effectively in different applications and conditions.
3. Load Handling: Pumps and compressors typically involve dynamic loads due to the movement of fluids and gases. Roller chains are designed to handle these dynamic loads effectively. The multiple rollers and pins in the chain distribute the load evenly, minimizing stress concentrations and ensuring smooth power transmission.
4. Durability: Roller chains are known for their durability and resistance to wear. They are designed to withstand demanding operating conditions, including high speeds, fluctuating loads, and exposure to contaminants. Proper lubrication and maintenance further enhance their longevity and reliability in pump and compressor applications.
5. Easy Installation and Maintenance: Roller chains offer ease of installation and maintenance. They can be easily installed, adjusted, and tensioned to ensure proper alignment and operation. Routine maintenance tasks such as lubrication and inspection can help optimize chain performance and identify any potential issues.
It's important to select the appropriate roller chain based on the specific requirements of the pump or compressor, considering factors such as power transmission capacity, speed, load characteristics, and environmental conditions. Regular inspection and maintenance are crucial to ensure optimal performance and to detect any signs of wear or damage that may require replacement or repair.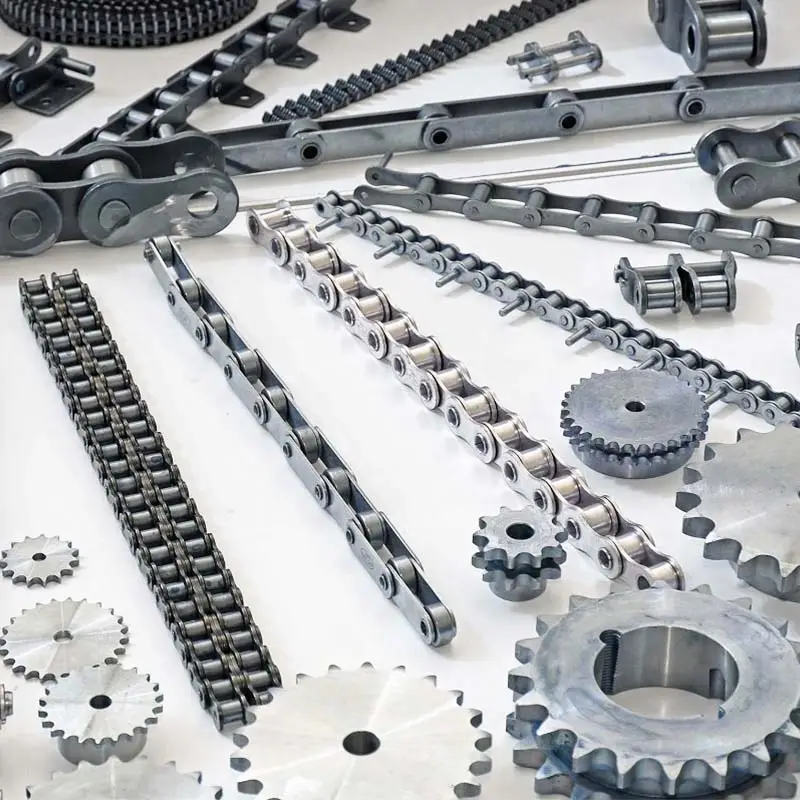 How do you determine the appropriate size and pitch of a roller chain?
Determining the appropriate size and pitch of a roller chain requires considering several factors. Here's a detailed answer to the question:
1. Power Requirements: The first step is to determine the power requirements of the application. This includes the required torque and speed. The power transmitted by the roller chain depends on its size, so understanding the power requirements is crucial in selecting the appropriate chain.
2. Design Guidelines: Roller chain manufacturers provide design guidelines and specifications that outline the maximum allowable loads and speeds for different chain sizes. These guidelines take into account factors such as the number of teeth on the sprockets, the chain's strength, and its ability to withstand the anticipated loads and speeds.
3. Sprocket Selection: The size and pitch of the roller chain must match the corresponding sprockets. It's important to consider the number of teeth, the diameter, and the tooth profile of the sprockets. The roller chain and sprockets should be selected as a matched set to ensure proper engagement and efficient power transmission.
4. Application Considerations: The specific application requirements and environmental conditions should also be taken into account. Factors such as operating temperature, presence of contaminants, and required maintenance intervals may influence the choice of roller chain size and pitch.
5. Consultation with Experts: If you are unsure about the appropriate size and pitch of a roller chain for your application, it's recommended to consult with roller chain manufacturers or industry experts. They can provide guidance based on their expertise and experience in similar applications.
By considering these factors and following the guidelines provided by roller chain manufacturers, you can determine the appropriate size and pitch of a roller chain that will effectively meet the power transmission requirements of your specific application.



editor by CX 2023-07-26