Product Description
Hollow Pin Stainless Steel Roller Chain From China
 
Product Description
1. Material: Alloy steel & Stainless steel
2. Surface treatment: Shot peening / Zinc-plated / Nickel-plated / Dacromet-plated
3. Application: The hollow pin chain is mainly used in products transmission.
4.  Chain No: 
Type A 08BHPFSS, 40HPSS, 50HPSS, 60HPSS, 80HPSS, 12BHPSS, etc
Type B C2040HPSS, C2050HPSS, C2060HPSS, C2080HPSS, etc
 
Product name 
Hollow Pin Stainless Steel Roller Chain From China
Materials Available 
1. Stainless Steel: SS304, SS316, etc
2. Alloy Steel: 45Mn, 42CrMo, etc
3. OEM according to your request
Surface Treatment
Shot peening, Polishing, Oxygenation, Blackening, Zinc-plated, Nickel-plated, Anodized, etc.
Characteristic
Fire Resistant, Oil Resistant, Heat Resistant
Application
Industry machine
Design criterion
ISO DIN ANSI & Customer's Drawing
Size
Customer's Drawing & ISO standard 
Package
Wooden Case / Container and pallet, or made-to-order
Certificate
ISO9001: 2008 
Advantage
Quality first, service first, competitive price, fast delivery
Delivery Time
20 days for samples. 45 days for official order.
Detailed Photos
View more products,please click here…
Company Profile
| | |
| --- | --- |
| Material: | Stainless Steel |
| Structure: | Roller Chain |
| Chain Size: | C2042hpss, C2052hpss |
| Feature: | Heat Resistant |
| Sample: | for Free |
| Transport Package: | Plastic Bag+Carton Box+Plywood Case |
Samples:

US$ 0/Meter

1 Meter(Min.Order)

|
Request Sample
Customization:

Available

|

Customized Request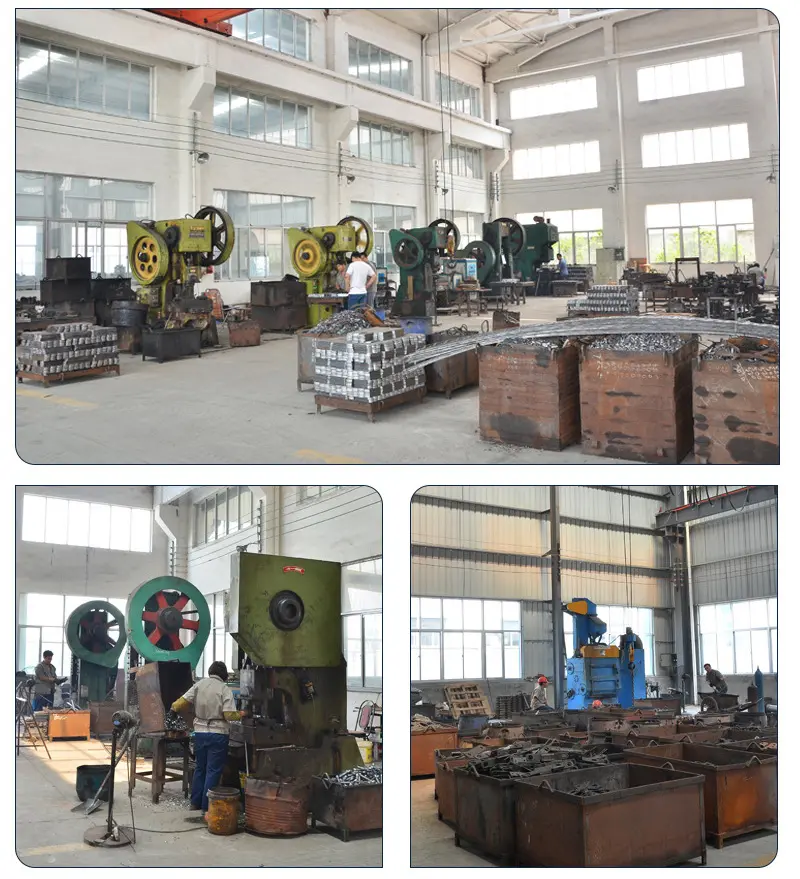 What are the factors to consider when selecting a roller chain for an application?
Choosing the right roller chain for an application involves considering several important factors. Here's a detailed answer to the question:
1. Load Capacity: The load capacity of the roller chain should match or exceed the maximum anticipated load in the application. Consider the weight and type of the load, as well as any shock loads or dynamic forces that may be present.
2. Speed and RPM: Determine the required speed and RPM (revolutions per minute) of the roller chain. High-speed applications may require special high-speed chains with improved heat dissipation and reduced centrifugal forces.
3. Environment: Assess the operating environment of the application. Consider factors such as temperature, humidity, dust, dirt, chemicals, and exposure to corrosive substances. Choose a roller chain with appropriate corrosion resistance, sealing, lubrication, or protective coatings based on the specific environmental conditions.
4. Length and Pitch: Determine the required length and pitch of the roller chain based on the distance between the sprockets and the desired positioning of the driven and driving components.
5. Maintenance Requirements: Consider the desired maintenance level for the application. Some roller chains may require regular lubrication, while others offer maintenance-free or self-lubricating options. Assess the availability of maintenance resources and the impact of downtime on the overall operation.
6. Compatibility: Ensure compatibility between the roller chain and the sprockets used in the application. The roller chain and sprockets should have matching pitch, tooth profile, and number of teeth to ensure proper engagement and smooth operation.
7. Certification and Standards: In certain industries, compliance with specific certifications or standards may be required. Consider whether the roller chain meets industry-specific requirements such as ISO, ANSI, or industry-specific regulations.
8. Cost and Availability: Evaluate the cost and availability of the roller chain, including factors such as initial purchase price, long-term maintenance costs, and the availability of spare parts or replacement chains.
By carefully considering these factors and consulting with experts or manufacturers, you can select the most suitable roller chain for your specific application, ensuring reliable and efficient power transmission.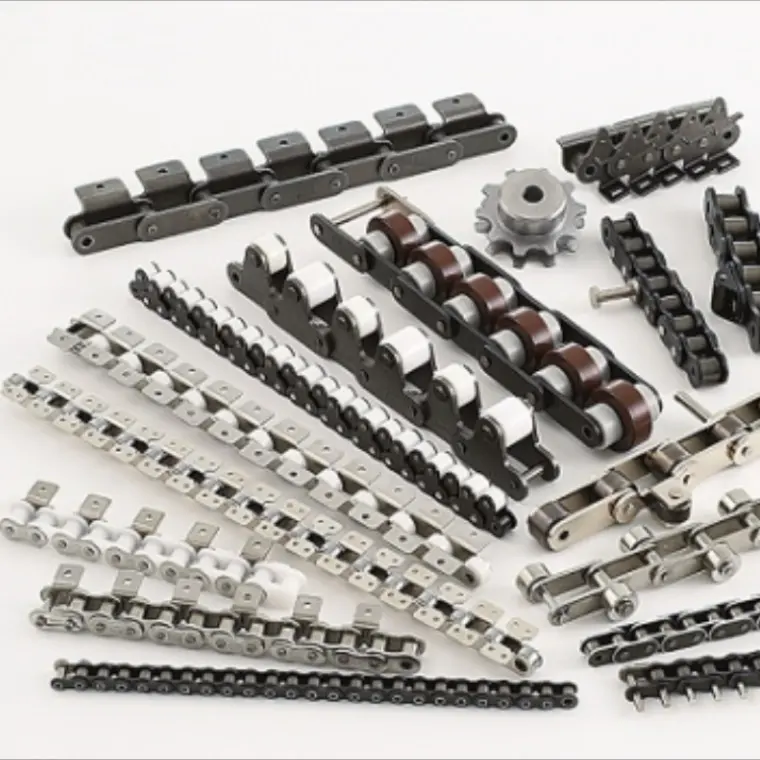 How do roller chains handle backstop or anti-reverse motion?
Roller chains are capable of handling backstop or anti-reverse motion through the use of specific chain attachments or additional components. Here's a detailed answer to the question:
Backstop or anti-reverse motion is the ability of a system to prevent or control the reverse movement of a load. In applications where roller chains are required to handle backstop or anti-reverse motion, the following methods can be employed:
1. One-Way Clutch: A one-way clutch mechanism can be integrated into the system to allow the roller chain to transmit power in one direction while preventing reverse movement. This mechanism typically consists of a set of sprags or rollers that engage with the sprocket teeth in one direction and disengage in the reverse direction.
2. Ratchet and Pawl System: Another approach is the use of a ratchet and pawl system, where the roller chain is connected to a ratchet wheel with pawls that engage with the teeth of the wheel in one direction, allowing power transmission, and prevent reverse movement when the load tries to rotate in the opposite direction.
3. Overrunning Clutch: An overrunning clutch, also known as a freewheel, can be employed to allow the roller chain to transmit power in one direction and disengage in the reverse direction. This allows for smooth operation in applications where backstop or anti-reverse motion is required.
These mechanisms effectively enable the roller chain to handle backstop or anti-reverse motion by allowing power transmission in one direction and preventing reverse movement. The specific mechanism used depends on the application requirements and the desired level of control over the motion.
It's important to consult the manufacturer's guidelines and specifications when implementing backstop or anti-reverse motion in roller chain applications to ensure proper selection and installation of the appropriate mechanisms.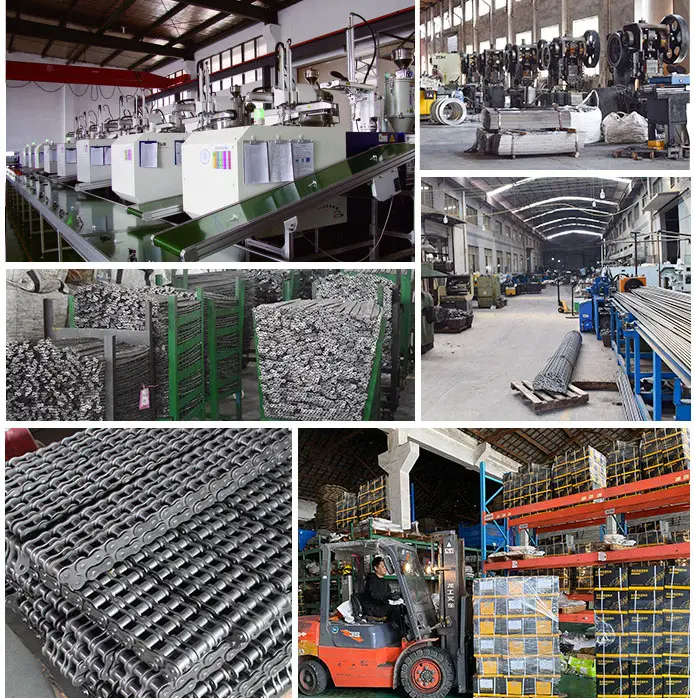 What safety precautions should be taken when working with roller chains?
Working with roller chains requires following specific safety precautions to ensure the well-being of operators and prevent accidents. Here is a detailed answer to the question:
1. Personal protective equipment (PPE): Operators should wear appropriate PPE, including safety goggles, gloves, and protective clothing, to protect themselves from potential hazards such as flying debris, oil splashes, or pinch points.
2. Training and knowledge: Operators should receive proper training on the safe operation and maintenance of roller chains. They should be familiar with the equipment's components, functions, and potential hazards associated with chain handling, tensioning, and lubrication.
3. Lockout/tagout procedures: Before performing any maintenance or repair work on machinery equipped with roller chains, proper lockout/tagout procedures should be followed to isolate and de-energize the equipment. This ensures that unexpected startup or movement of the chain does not occur, reducing the risk of accidents.
4. Inspection and maintenance: Regular inspection and maintenance of roller chains are essential to identify any signs of wear, damage, or misalignment. Operators should follow the manufacturer's guidelines for inspection intervals and perform necessary maintenance tasks, such as lubrication, tension adjustment, and sprocket alignment, to keep the chain in optimal condition.
5. Proper tensioning: Maintaining the correct tension in the roller chain is crucial for its safe and efficient operation. Overly tight or loose chains can lead to excessive stress, premature wear, and potential chain failure. Operators should adhere to the recommended tensioning guidelines provided by the manufacturer.
6. Guarding and barriers: Installing appropriate guarding and barriers around roller chain assemblies can help prevent accidental contact with moving parts. This includes the use of chain guards, covers, or enclosures to minimize the risk of entanglement or injury.
7. Cleanliness and housekeeping: Keeping the work area clean and free from debris, oil spills, or other potential hazards is important to maintain a safe working environment. Regular cleaning of the roller chain and surrounding equipment helps prevent contamination, improves performance, and reduces the risk of slips and falls.
8. Risk assessment: Before working with roller chains, it is essential to conduct a thorough risk assessment to identify potential hazards and implement appropriate control measures. This includes evaluating factors such as load capacity, speed, environmental conditions, and specific requirements for the application.
By following these safety precautions, operators can minimize the risk of accidents and ensure the safe operation of machinery equipped with roller chains.



editor by CX 2023-09-18