Product Description
A, B series roller chain
SPECIFICATION:
1)A series chains:
A. Simplex: 25-1~240-1
B. Duplex: 25-2~240-2
C. Triplex: 25-3~240-3
D. Quadruplex: 40-4~240-4
E. Quintuple: 40-5~240-5
F. Sextuple: 40-6~240-6
G. Octuple: 40-8~240-8
2)B series chains:
A. Simplex: 04B-1~48B-1
B. Duplex: 04B-2~48B-2
C. Triplex: 06B-3~48B-3
D. Quadruplex: 08B-4~48B-4
E. Quintuple: 08B-5~48B-5
F. Sextuple: 08B-6~48B-6
G. Octuple: 08B-8~48B-8
3)Colors available: Natural, yellow, blue, black
4)Materiials: Carbon steel, stainless steel
| | |
| --- | --- |
| Usage: | Transmission Chain |
| Material: | Alloy |
| Surface Treatment: | Polishing |
| Feature: | Heat Resistant |
| Chain Size: | 1/2"*11/128" |
| Structure: | Roller Chain |
Samples:

US$ 1/Meter

1 Meter(Min.Order)

|
Request Sample
Customization:

Available

|

Customized Request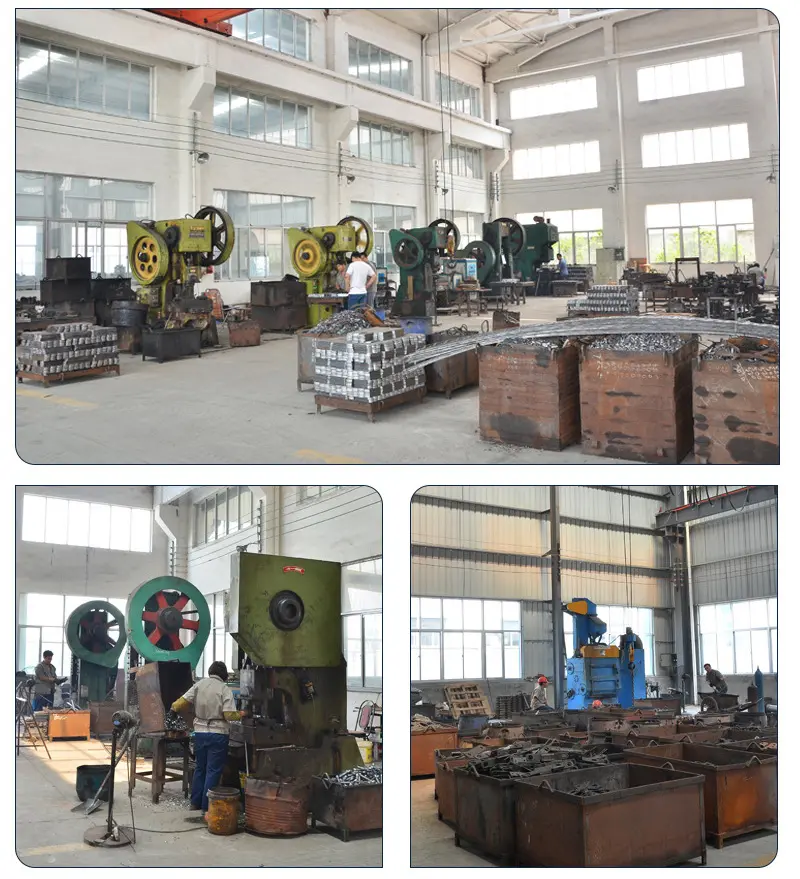 Can roller chains be used for power transmission in automotive applications?
Yes, roller chains can be used for power transmission in automotive applications. However, it's important to note that roller chains are not commonly used as the primary method of power transmission in modern automotive systems. The automotive industry has largely transitioned to other technologies such as timing belts and gears for power transmission. Nevertheless, roller chains can still be found in some automotive components and systems. Here's a detailed answer to the question:
1. Engine Timing: Roller chains are commonly used in internal combustion engines to drive the camshafts and synchronize the opening and closing of the engine's valves. The timing chain ensures precise timing between the crankshaft and camshaft, allowing for efficient engine operation.
2. Transfer Cases: In certain four-wheel-drive and all-wheel-drive vehicles, roller chains are used in the transfer case to transmit power from the transmission to the front and rear axles. The roller chain in this application allows for smooth and efficient power transfer between the different drivetrain components.
3. Other Applications: While roller chains are not as prevalent in other automotive systems, they can be found in some secondary applications such as power steering systems, engine oil pumps, and accessory drives.
It's important to consider the specific requirements of the automotive application when determining the suitability of a roller chain. Factors such as load capacity, speed, temperature, and environmental conditions need to be carefully evaluated. Additionally, regular maintenance and lubrication are crucial to ensure the longevity and reliable performance of the roller chain in automotive applications.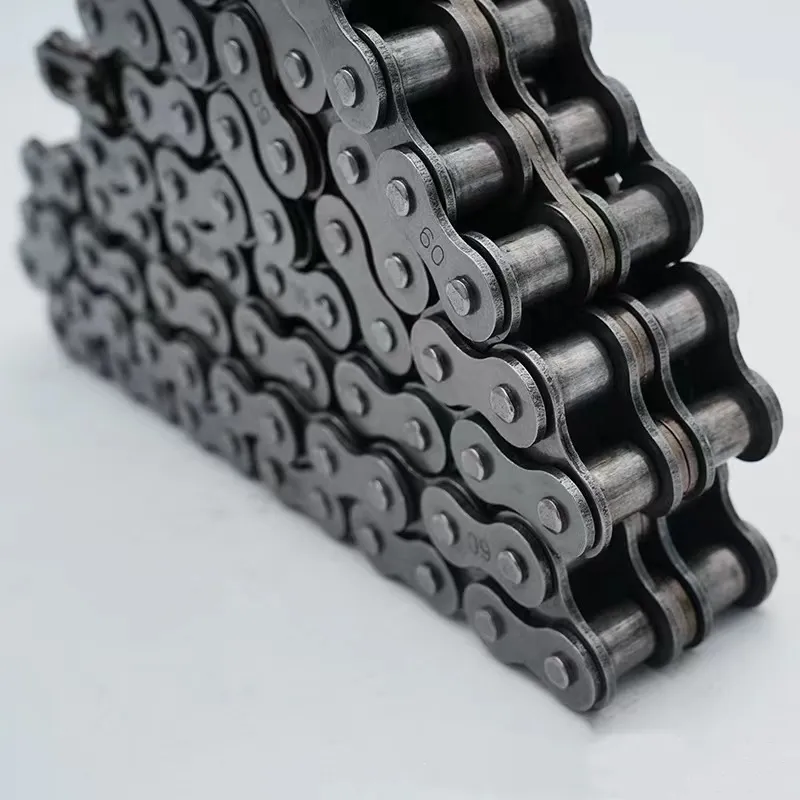 How do roller chains handle abrasive environments?
Roller chains are designed to handle various operating conditions, including abrasive environments. Here's a detailed answer to the question:
1. Material Selection: Roller chains are typically constructed using high-quality materials that offer good resistance to abrasion. Common materials used for roller chains include alloy steel, stainless steel, or specialized coatings that enhance wear resistance.
2. Surface Hardness: The components of a roller chain, such as the pins, bushings, and rollers, are heat-treated to achieve a high surface hardness. This hardness helps to resist wear caused by abrasive particles present in the environment.
3. Lubrication: Proper lubrication plays a crucial role in protecting roller chains from abrasive wear. Lubricants act as a barrier between the chain components and abrasive contaminants, reducing friction and minimizing wear. The lubricant also helps to flush away any abrasive particles that may come in contact with the chain.
4. Sealing and Protection: Roller chains can be equipped with seals or protective covers to provide an additional layer of defense against abrasive particles. These seals help to prevent contaminants from entering the chain and causing premature wear. Seals also help to retain lubrication within the chain, further enhancing its performance in abrasive environments.
5. Regular Maintenance: Regular inspection and maintenance are essential to ensure the longevity of roller chains in abrasive environments. This includes periodic cleaning to remove accumulated debris and checking for signs of wear or damage. Prompt replacement of worn components is necessary to prevent further deterioration and ensure reliable operation.
While roller chains are generally robust in abrasive environments, it's important to consider the severity of the abrasion, as extremely abrasive conditions may require specialized chain materials or additional protective measures. Consulting with experts and selecting the appropriate chain design and materials based on the specific application requirements can help maximize the performance and lifespan of roller chains in abrasive environments.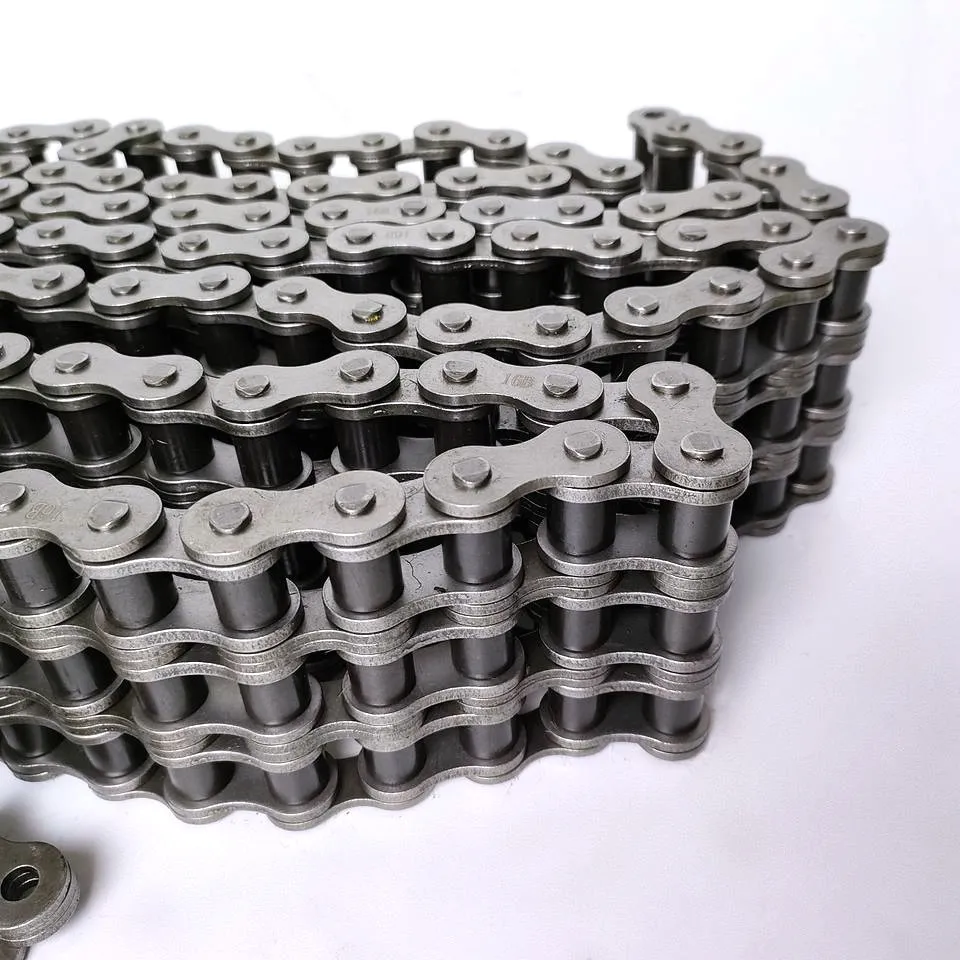 What are some common misconceptions about roller chains?
There are several misconceptions about roller chains that are worth addressing. Here are some common ones:
1. Roller chains are maintenance-free: While some roller chains are designed for reduced maintenance, no chain is truly maintenance-free. All roller chains require regular inspection, lubrication, and occasional replacement to ensure optimal performance and longevity.
2. Roller chains are indestructible: Roller chains are durable and can handle significant loads, but they are not indestructible. Like any mechanical component, roller chains have their limits and can fail if subjected to excessive loads, poor lubrication, misalignment, or other adverse conditions.
3. Any lubricant can be used on roller chains: Using the wrong type or insufficient amount of lubricant can negatively impact the performance and lifespan of a roller chain. It is important to follow the manufacturer's recommendations regarding lubrication to ensure proper chain operation and longevity.
4. All roller chains are the same: Roller chains come in various designs, sizes, and materials to suit different applications. It is essential to select the right chain for the specific application based on factors such as load capacity, speed, environment, and operating conditions.
5. Roller chains cannot handle high speeds: While roller chains may have speed limitations, advancements in design and materials have allowed for the development of high-speed roller chains. These chains are specifically engineered to withstand the demands of high-speed applications.
6. Roller chains are noisy: While poorly maintained or misaligned roller chains can produce noise, properly lubricated and aligned chains can operate quietly. Regular maintenance, including proper lubrication and tensioning, can minimize noise levels and ensure smooth chain operation.
7. Roller chains require constant adjustment: With proper installation and tensioning, roller chains should not require frequent adjustments. However, regular inspection and occasional adjustment are necessary to maintain proper tension and prevent excessive wear.
It is important to rely on accurate information and consult experts or manufacturers when it comes to roller chain selection, installation, maintenance, and troubleshooting to avoid falling prey to common misconceptions and ensure optimal chain performance.



editor by CX 2023-08-04